Conscious Consumption
is something everyone of us should think about.
But who of can tell how to consume in a better way than we already do. Knowhow is needed to make better decisions. Adult educators might know how to even decide better in their own life, but how to teach people about it? Especially if one looks at the community where the educator tries to reach people of all kind.
A solution could be a game, the CoCo Game.
And that is exactly what we are developing in our Erasmus plus project.
Follow us and maybe we can inspire you and your work.
Objectives
With our project "Conscious Consumption" 2021-1-DE02-KA220-ADU-000033718 we create three helpful resources to really enable adult educators to reach a big variety of people in their settings, so that the learners can make better decisions to keep their life good and to help our planet to be able to supply us and the future generations with all we need.
CoCo Serious Blended Game
... through which adults can learn how they can change their consumption patterns towards a more sustainable form and how their choice can help to fight climate change.
The game will focus on four areas: food, clothing furniture and energy, as these are the groups of products european consumers spend most money on.
The game will connect physical elements and actions with digital elements, making it a truly blended game, which is innovative for educational games.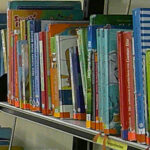 Knowledge Vault
... is a platform which will be used to host the free to download educational materials, the print and play version of the serious game, e-learning content and the digital aspect of the serious game.
The vault will contain the knowledge base for learners and educators to learn more on
sustainable consumption. Thus the vault will contain materials, links to websites, methods, articles collected and stored in all project languages.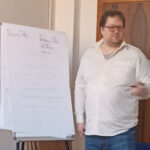 Facilitator's Guide
... aims to combine of the knowledge vault and the serious game into a Facilitator's Guide which will be capable of providing all the knowledge base required for a trainer to gain understanding in both the concepts.
The guide aims to serve as an official project deliverable for trainers wishing to enhance their training material on the topic. The guide will be comprehensive and easy to use, providing practical information for the support of trainers of training activities on sustainable
consumption with a special focus on socio-economic disadvantaged communities.

This project has been funded with support from the European Commission from the Erasmus+ Programme under grant agreement: 2021-1-DE02-KA220-ADU-000033718
The European Commission's support for the production of this publication does not constitute an endorsement of the contents, which reflect the views only of the authors, and the Commission cannot be held responsible for any use which may be made of the information contained therein.
Imprint:
CoCo is a project of the following partners:
COMPARATIVE RESEARCH NETWORK EV,

Germany BERLIN www.crnonline.de

EURO-NET, Italy, POTENZA www.synergy-net.info

Dr. Ludwig Intelligent Projects GmbH Germany, Bonn www.ludwig-germany.com

KAAKKOIS-SUOMEN AMMATTIKORKEAKOULU




OY, Finland MIKKELI www.xamk.fi

BLUE ROOM INNOVATION SL Spain, BARCELONA https://www.blueroominnovation.com/en/

Erasmus Learning Academy Italy Bologna www.erasmuslearningacademy.eu

Fundacja Otwarty Plan, Poland. Krakow www.otwartyplan.org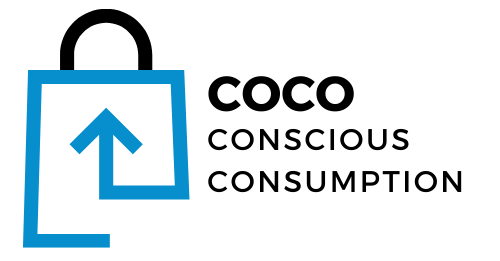 Responsible contact for the webpage:
Dr. Volker Ludwig
Dr. Ludwig Intelligent Projects GmbH
Oedekovener Str. 5
53123 Bonn
Germany - European Union
fon: + 49 228 928 948 71
e-mail: info@ludwig-germany.com
website: www.ludwig-germany.com